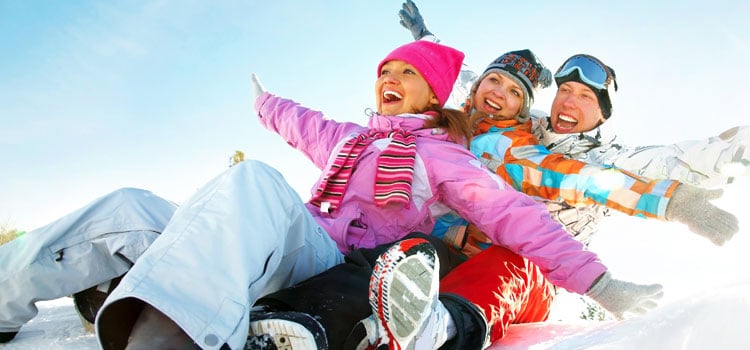 Europe is a promising place that will offer you unique adventures and will give a taste to the idea of winter vacations. Here are some examples that will warm your soul and will give you chances to create amazing experiences and to enjoy some winter activities.
The beauty of Alps

If you are a ski practitioner, the Alps are definitely the best place to enjoy this sport.
If you are a novice, don't worry! This is the right time to exercise. And where if not on the most extensive mountain range system that lies entirely in Europe?
Check the cheap flights to Swiss Alps and Book your ticket now:
TIP: Don't miss traveling by train and see the magnificent landscapes in Switzerland. Book your seat now. Click here
Aurora Borealis
Do you want to take part in the most beautiful natural light show? Sometimes referred to as polar lights, northern lights or southern lights, an aurora is a natural display in the Earth's sky, predominantly seen in the high-latitude regions. The word aurora comes from the Latin word for "dawn" since auroras were formerly thought to be the first light of dawn.
Best viewing is November through February because those are the darkest months. Norway could be a great place to see all these terrific shows. Also, visitors can pick the most opportune night to see the lights, by checking Aurora Borealis prediction pages.
Check the cheap flights to Norway and book your ticket now: Click here
Arctic Circle Husky Park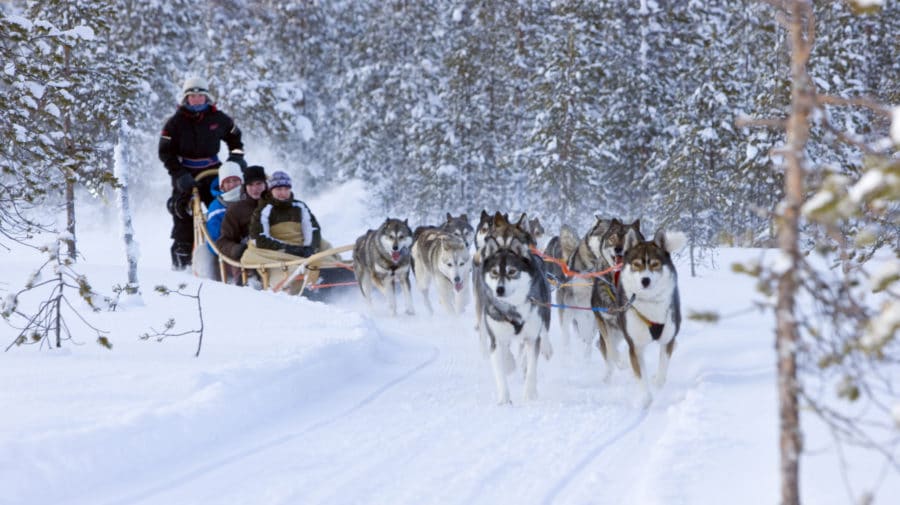 Do you remember the movie Snow Dogs and the beautiful husky sledding? Well, Rovaniemi, capital of Lapland (hometown of Santa Claus), in northern Finland should be the perfect place to experience this unique adventure.
There you can meet the Siberian Huskies and their puppies, and to pet them. Also, the best part is that short sleigh rides are available all the time without booking.
For long husky tours, Book your ticket from tiqets.com
Check the cheap flights to Finland and book your ticket now: Click here
Iceland's ride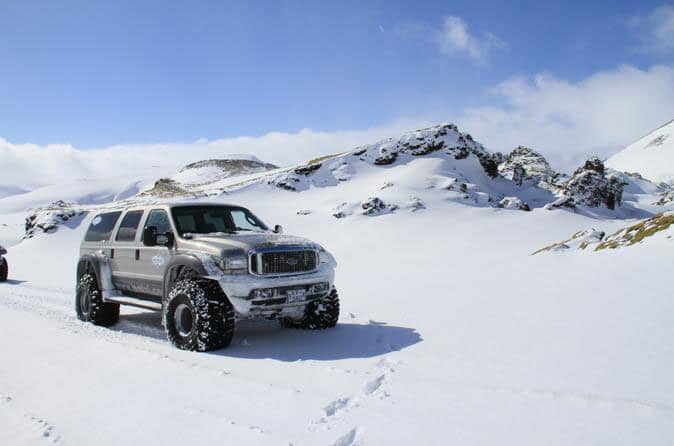 Super Jeeps are a very popular attraction in Iceland, because of their ability to reach areas where conventional vehicles simply can't go. It is a very nice way to explore the magnificent landscapes that Iceland is famous of.
Check the cheap flights to Iceland and book your ticket now: Click here
Snow and Ice Sculpture Festival

Bruges is hosting annually Snow and Ice Sculpture Festival, a "chili" concept that gathers ice sculptors from all over the world. This Festival let the visitors take a trip down the enormous ice slide and see the giant ice sculptures that are carved and put on display.
This is not everything. You can also sip a cocktail from an ice glass! Be prepared for -6 Celsius degrees (20 Fahrenheit)!
Check the cheap flights to Belgium and book your ticket now: Click here
Use this search box to get a special price by booking.com