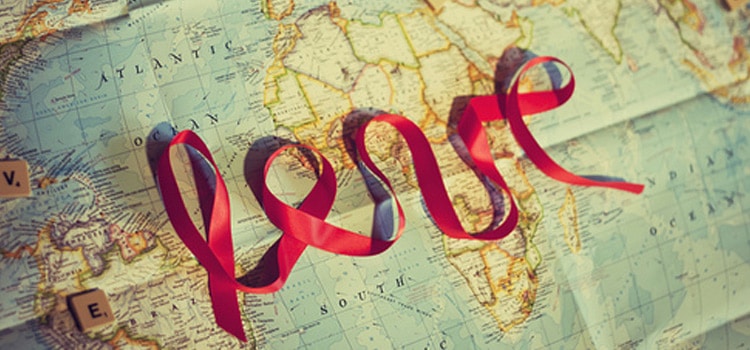 Do you need a special Valentine's Day time and you couldn't decide either to go to a fancy restaurant or in a romantic city break?
Don't worry! With KaKabooking you can do both. We prepared you the best attractions that you shouldn't skip on February 14th. Check these exciting destinations and surprise your valentine.
1. Paris, France
Because, well, where else if not in one of the most romantic places in Europe? This city is perfect for couples, therefore it is known as the City of Love. We recommend a picnic in front of the Eiffel Tower or to book a ticket at the Opera and romantic walks on and around the Champs Élysées.
Click here to get the best hotel prices in Paris
2. The Maldives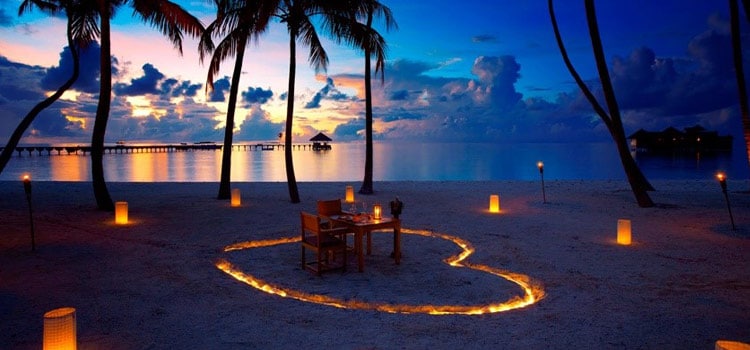 Imagine the candlelight dinner under the stars, while hearing the waves crashing or a floating breakfast that will be served on a floating tray in your own private pool. Yes, all these can happen in the magical islands of Maldives, so you and your partner will enjoy some luxurious moments.
Click here to get the best hotel prices in Maldives
3. Venice, Italy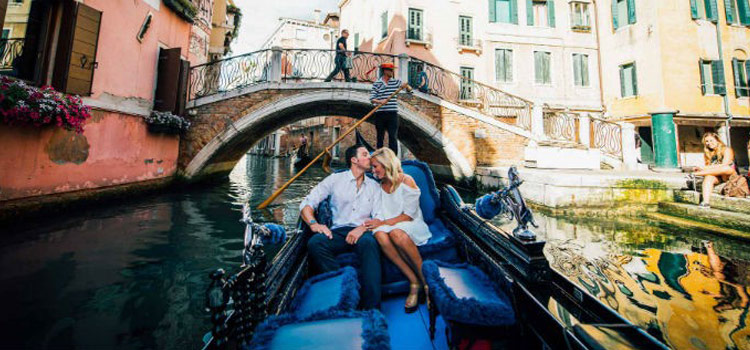 Standing on the Bridge of Sighs (Ponte dei Sospiri) on February 14th and kissing your beloved partner? Yes, please. Also, your romantic trip would be incomplete without experiencing a gondola ride with your Valentine (you can also propose on a gondola ride on one of many canals. Just sayin').
Click here to get the best hotel prices in Venice
4. Chefchaouen, Morocco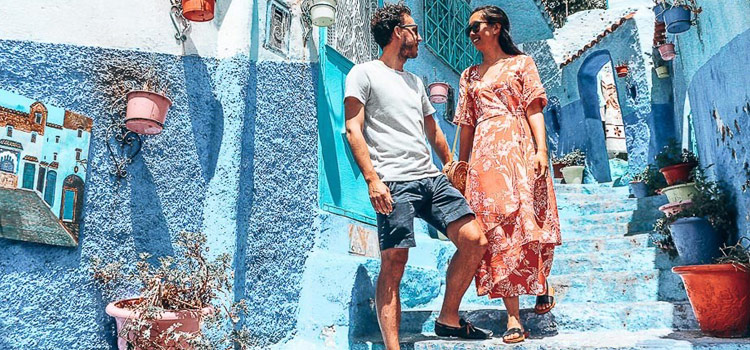 Known as the Blue City, Chefchaouen is a great place to spend the Day of Love and to explore the Blue Pearl of Morocco. According to different opinions related to the reasons why the city is covered in a specific color, there are stories that say blue color symbolize the sky and the heaven, and serves as a reminder to lead a spiritual life. Other theories say the blue color keeps mosquitos away ? However, the experience in Chefchaouen should be memorable, especially if it is lived close to your beloved one.
Click here to get the best hotel prices in Chefchanouen
5. Bora Bora, French Polynesia
No introduction needed, as this place is one of the famous luxurious destinations. Spending romantic time on the turquoise lagoon and its crystal clear water, admiring the changing colors of the clear blue sky as the sun set below the horizon, or snorkelling, parasailing, Bora Bora is the ultimate Vitamin Sea.
Click here to get the best hotel prices in Bora Bora
6. Seoul, South Korea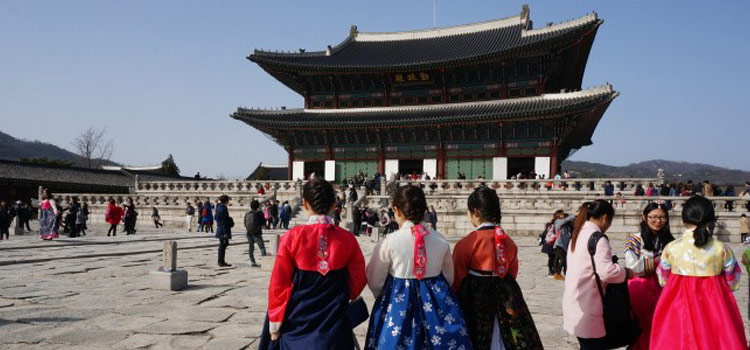 For all Asia lovers and who love exploring not only places but also cultures, Valentine's Day in Korea is a bit different from Valentine's Day elsewhere in the world. In fact, Valentine's Day is one of 12 "love days" celebrated on the 14th of every month in Korea. These days range from the popular (White Day) or depressing (Black Day), to the bizarre (Hug Day) and everything in between.
On Valentine's Day, in Korea women give chocolate to men as a sign of affection. Traditionally, men that receive these gifts will give a gift in return the following month on White Day. This has been changing in recent years, as retailers have begun targeting Men and Women on both days.
Click here to get the best hotel prices in South Korea
KaKabooking wishes you a Happy Valentine's Day!