The 10 Best Things to Do in Florida – 2018 (with Photos)


Things to Do in Florida The Sunshine State

Florida, or The Sunshine State
Have you ever thought of visiting one of the largest states in the US? Pack your things because it's time for a sunny adventure! Located between the Gulf of Mexico and the Atlantic Ocean, Florida offers you an impressive array of attractions that will "feed" your eyes, mind and your soul with jaw-dropping things.

Click here if you're looking for Cheap Flights to Florida, Hotels, Car Rental, and Bike!

With its beautiful beaches, theme parks, great weather and catchy attractions, there is no chance to not fall in love with Florida's wonderful places. Seven letters, one love – Florida! Here I have top 10 musts for your Florida Bucket List: The 10 Best Things to Do in Florida The Sunshine State
1. Walt Disney World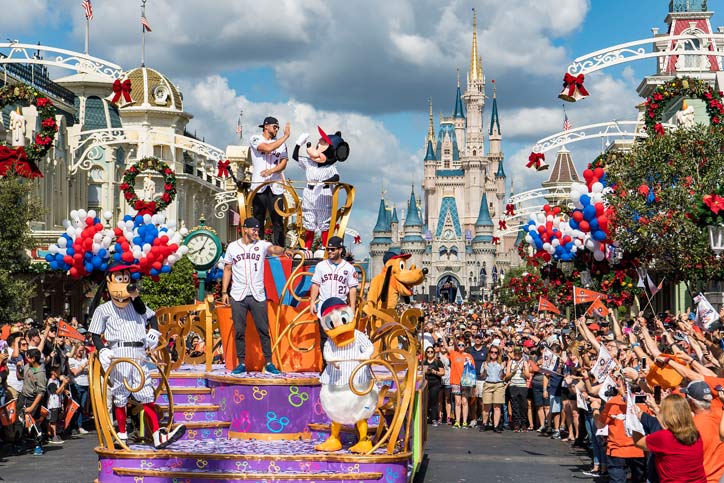 This is the most popular of all of Florida's tourist attractions. Happy kids, happy parents, because this place is designed for everyone who wants to travel to the most beautiful fairy tales and to meet the legendary cartoon characters. Not to mention about taking photos with Goofy or Mickey Mouse "themselves". Whoaa!
2. Universal Studios
Here we are at one of the most popular amusement parks in the US, also known as Universal Orlando. It is designed as a theme park and a working studio. All Harry Potter fans, this is for you! Here you can find a replica of Hogwarts or Diagon Alley. Yeah, Vacation Like You Mean It!
3. Clearwater Marine Aquarium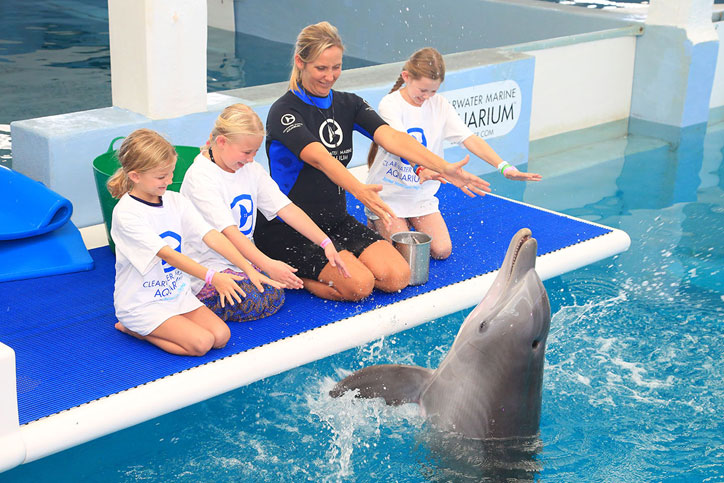 Time to meet the main attraction of Saint Petersburg, Florida. Her name is Winter and is a cute bottlenose dolphin, that was featured in the movie Dolphin Tale. Her fame comes from a prosthetic tail that she received after being rescued from the Mosquito Lagoon.
4. Miami Beach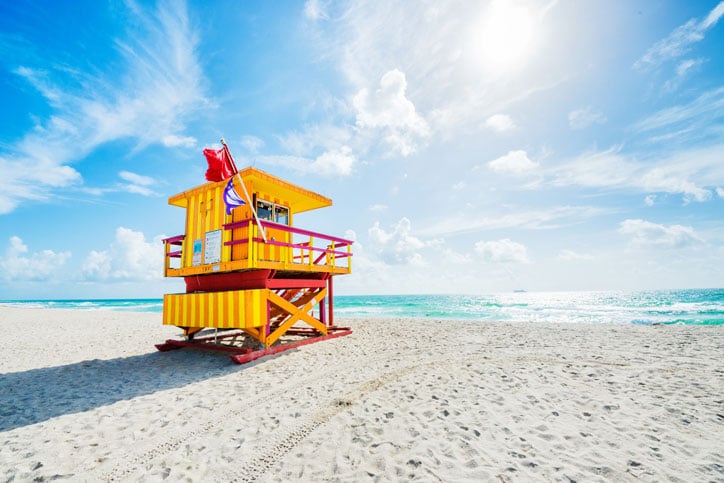 As soon as you arrive at this area, you will realize that there are a lot of things to see and do. This is the best place for nightlife experiences and entertainment. You should try the nighttime air tour, live jazz performances or the local theatre. Besides the sandy beach and shining rays of the sun, you can explore the jungle island which is just a few minutes away from Downtown Miami. If you want a bit of science "flavor", The Miami Science Museum is the best place to visit. Also, don't miss the Coral Castle, which is made from 1100 tons of coral rock!
5. Murder Mystery Dinner Train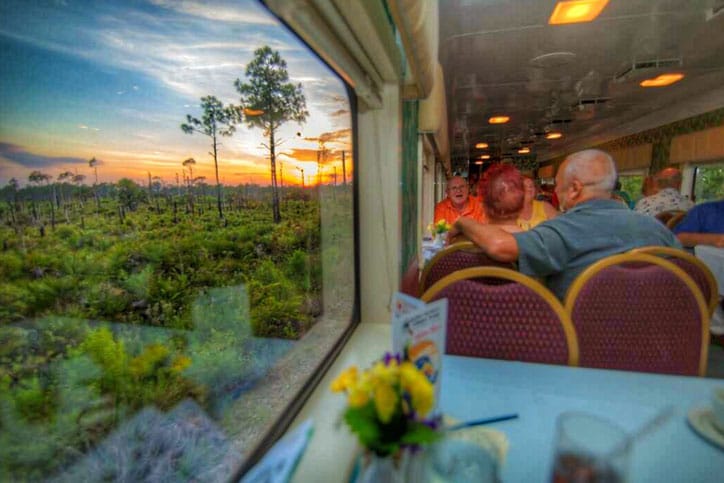 Have you ever dreamt of being a detective? Florida offers you this amazing chance. This place gives you a five-course meal and a case that you have to solve. Here you go, Sherlock Holmes!
Click here if you're looking for Cheap Flights to Florida, Hotels, Car Rental, and Bike!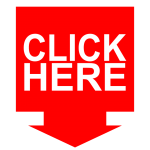 6. Ernest Hemingway Home and Museum
"A cat has absolute emotional honesty: human beings, for one reason or another, may hide their feelings, but a cat does not", said Ernest Hemingway. This place is not only for literature lovers but for cat lovers as well, as the location features descendants of writer's six-toed cat, whose name was Snow White.
7. Dining at Market 17
Florida is full of surprises and great experiences. Market 17 is one of them. Here you have the chance to dine in complete darkness and to guess the savour and taste of different dishes. Challenging, isn't it?
8. Antique Car Museum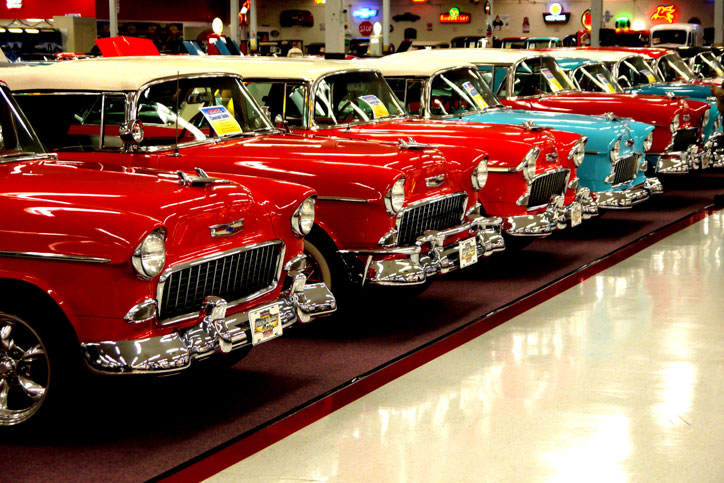 If you are into cars, you shouldn't miss this place. Here you can a find an impressive collection of rare and classic cars, which is also the home of 22 Packard automobiles, with a gallery dedicated to the late President Franklin D. Roosevelt and other beauties.
9. Sarasota Chalk Festival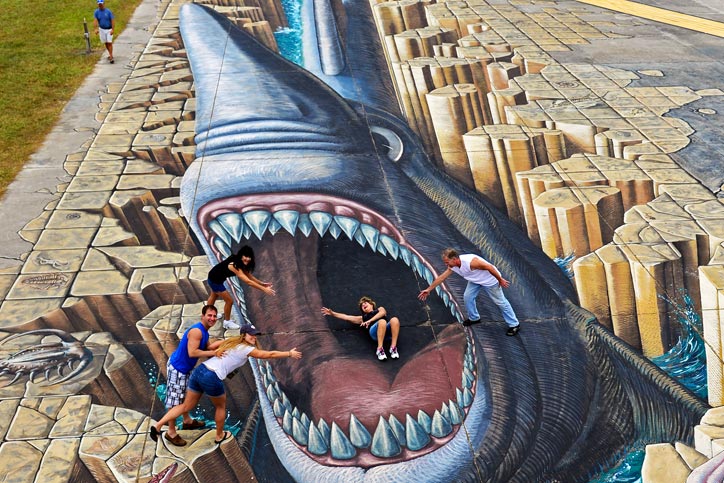 This annual event allows visitors to take part in incredible street art. This festival is open to all kind of artists, from all around the world that comes to adorn the streets of Venice, Florida.
10. Kennedy Space Center
Astronomy, launching into space, the life of an astronaut and so on are things that arouse our curiosity. These magnificent activities are hard to see or to observe. However, Florida gives you this amazing chance. At the Kennedy Space Center, you can see a rocket up close, or find out more about life in space from practitioners. You can even take a tour of Apollo/ Saturn V Center, or to attend a simulated shuttle launch into space.
Hurry up! The Sunshine State is waiting for ya!
Click here if you're looking for Cheap Flights to Florida, Hotels, Car Rental, and Bike!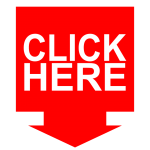 Use this search box to get a special price from booking.com